Naya Savera Drug De-Addiction & Rehabilitation Center is situated in Swaroop Nagar, Delhi and is good rehabilitation center in the city. Naya Savera was founded in 2008 as a non-profit organisation in Himachal Pradesh. Currently it is providing drug and alcohol rehabilitation and well known in the area due to their good service and commitment.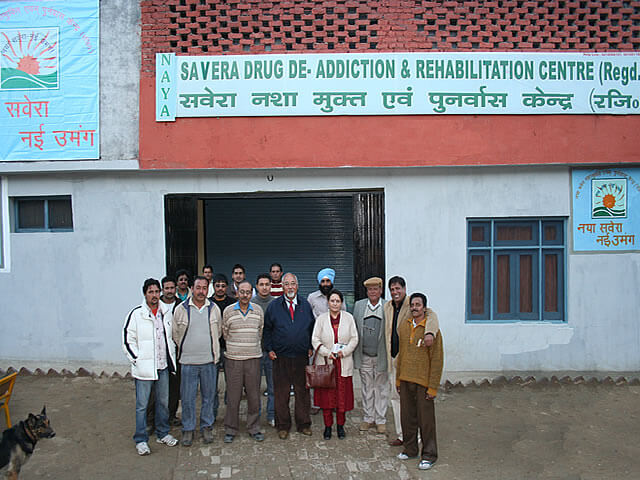 Naya Savera mainly provide rehabilitation service for drug and alcohol addicted people and through various process and program patients are made aware that they are currently addicted to bad habits and what are disadvantage of that. The average duration of stay for patients at Naya Savera is 180 days.
Patients need to strictly adhere to the daily schedule, which provides them a aware awareness of the worth of your time management. The twenty four hours is split into work, study, writing, leisure and recreation, exercise and alternative life fulfilling activities. Daily psychotherapy helps patients higher perceive themselves and their illness, through a method of paying attention to sharing of comparable experiences by their fellow alcoholics / addicts in treatment.
Naya Savera goes an an additional step to assist patients who are sincere and motivated. The Patients who after completing the treatment process choose to stay in the center to strengthen their recovery are welcomed, and are provided free boarding and lodging.
Facilities/Treatments: 12 Step, De-Addiction, residential rehabilitation, counseling, Exercise, Sports etc.
Naya Savera Contact Details
Address:
D- 422, Swaroop Hospital,
Swaroop Nagar, Delhi
Mobile/Phone Number: 9873290300, 9899290300
Website: www.nayasavera.org
Email: info@nayasavera.org
Naya Savera Drug De-Addiction & Rehabilitation Center Delhi
Average rating:
0 reviews