Amar Jyoti Rehab center was formed in 1981 with the Vision of providing equal opportunities and complete participation among their people with different disabilities. This rehab center comes under the unit of Amar Jyoti Charitable Trust. Amar Jyoti is a voluntary organisation treating their people with a holistic approach which aims at Therapeutic and Psychiatric services.
This holistic model is based on various services containing education, medical care, vocational training, community based rehabilitation, capacity building courses, child guidance and self-employment.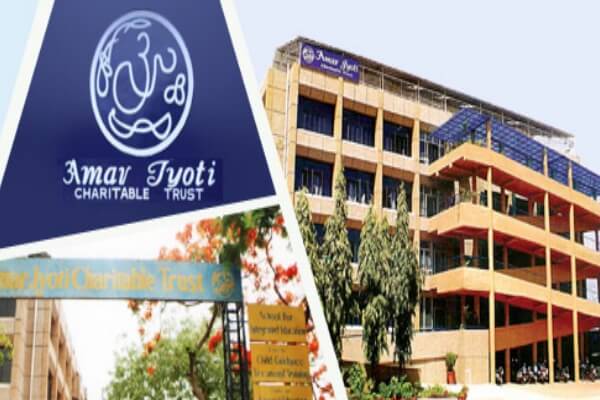 Amar Jyoti Rehab center has various units, which includes: Institute of Physiotherapy, School for Inclusive Education, Teachers Training Center for Special Education, Orthotic and Prosthetic Workshop, Vocational Training Center, Child Guidance Center, Medical Care Center.
It is in rumor that Amar Jyoti is coming up with its new wing for Children with Deaf blindness and Multisensory impairment. The main aim of this unit is to prepare children's/students for Social Inclusion and prevailing them for academic sessions.
Latest Activities at Amar Jyoti: School with a difference Academics , Medical Care, Child Guidance Clinic, Vocational Training Courses, Abilympics, Community Based Rehabilitation, Placement/Employment Opportunities, Department of Social Work.
Facilities/Treatments:Vocational Training Courses, Abilympics, Child Guidance, Inclusive Education, Medical Care, Social Work, Community Base Rehabilitation, Placement opportunities.
Amar Jyoti Contact Details
Address:
Amar Jyoti Research and Rehabilitation Center
Karkardooma, Vikas Marg,
Delhi 110092
Mobile/Phone Number: +91-11-22375205, 46866200
Website: http://www.amarjyotirehab.org
Email: amarjoti@del2.vsnl.net.in
Rehab Centers
Average rating:
0 reviews