Kanoria Hospital & Research Centre (KHRC) De-Addiction centre is located near Indira Bridge, Gandhinagar, Gujarat. It is one of the leading mental health and de-Addiction centre in India with aim to make the society free from drugs and alcohol de-addiction and besides giving treatment for various medical diseases at most affordable rates in hospital which is well equipped.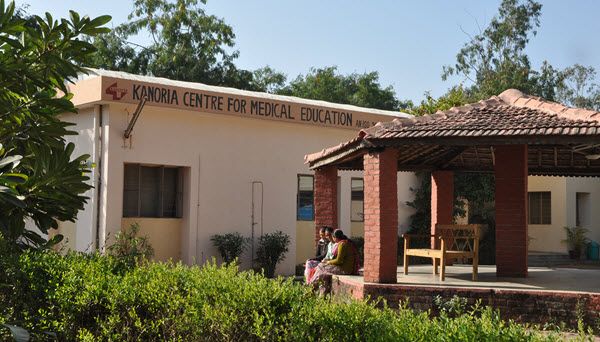 Image Courtesy: kanoriahospital.in
Kanoria clinic is leading de-addiction service centre in Gujarat as well as in India. Kanoria health facility is specific and top-rated of its kind within the nation of Gujarat presenting Alcohol and De-addiction services especially and even other forms of a couple of addictions.
Kanoria Hospital & Research Centre (KHRC) frequently conducts FREE camps not most effective at its premises but also in diverse small cities and villages of Gujarat state from time to time mainly in Psychiatry/Drug & Alcohol De-dependancy and also for family planning etc.
Recommended Article: Must Read Book During Addiction Recovery
De-addiction department of Kanoria hospital has certified counsellors to offer effective counselling to patients and their near spouse and children to overcome from substance abuse /addiction of dependency. Kanoria Hospital makes them aware of the awful effects of the addiction and tries to bring them back to sobriety path.
The treatment programme in KHRC includes: Detoxification, Intense psychological therapy, Family therapy, Group therapy, and Yoga therapy chronic health problem associated with addiction and withdrawal symptom to sudden stoppage of alcohol are dealt with during detoxification –Detoxification period is about 7-10 days.
After detoxification patient went through an intensive 1 week in patient therapeutic programme. It comprises Individual counselling, Lecture, Group therapy, Family therapy, Relaxation, Yoga therapy. Follow up is important aspect of treatment. It includes medical check-ups, counselling session, relapse prevention programme.
Facilities/Treatments: Inpatient Treatment, Psychotherapy, Alcoholism Treatment, Detoxification, Drug Addiction Treatment, Family Services, Gambling Addiction, Individual counseling, Relapse Prevention, Residential Rehabilitation, Family counseling, Yoga center, etc.
Kanoria Hospital & Research Centre (KHRC) De-Addiction Centre Contact Details
Address:
Kanoria Hospital & Research Centre (KHRC)
Airport Gandhinagar Highway, Bhat, Near Indira Bridge,
Gandhinagar, Gujarat – 382428
Mobile/Phone Number: (079) 23969274/98, 982-436-9274
Website: http://kanoriahospital.in/
Email: info@kanoriahospital.org
Kanoria Hospital & Research Centre (KHRC) De-Addiction Centre Gandhinagar, Gujarat
Average rating:
0 reviews