Harmony Foundation is a Drug and Alcohol rehabilitation & de-addiction center located in New Panvel, Navi Mumbai. They are well known rehabilitation centers in Mumbai and the nearby area and take great care of their patients or clients.
At Harmony foundation, client care and treatment is the first priority and before admission they thoroughly go through a medical report of the client and their family background and then after considering every aspects starts the treatment procedure.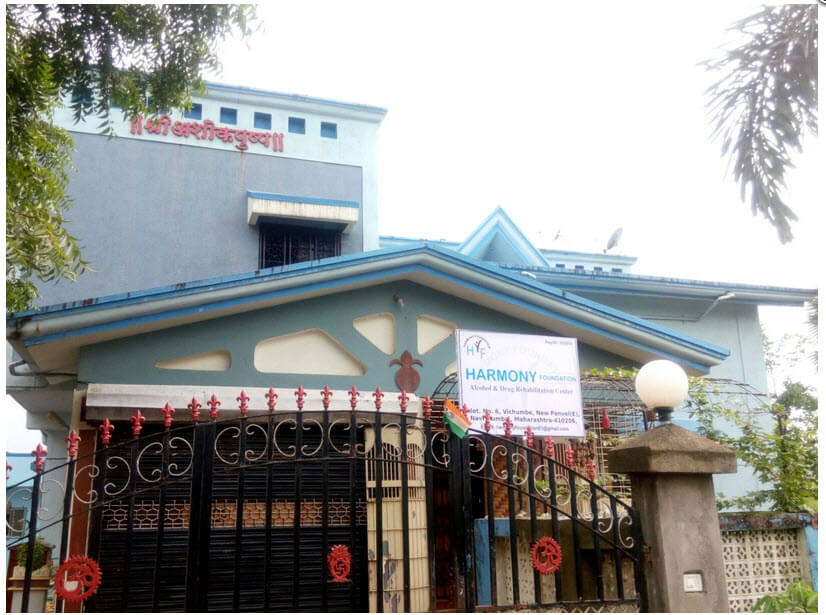 Their 12-step de-addiction treatment is approved by the World Health Organization (WHO) and is considered as the most effective solution for alcohol and drug addiction.
Their holistic approach targeted at healing mind, body and soul, enables addicted person to lead a new life far away from Alcohol and drug addictions. The Harmony rehabilitation center also supports family members and guide them to deal with it and how to take care of the addicted family person.
Proper diet is also very important for treatment of drug and alcohol patients and at Harmony foundation they take care of it. They have a very good menu. They have facility of vegetarian and non vegetarian food.
Facilities/Treatments: Drug Rehabilitation, Alcohol Rehabilitation, Air-conditioned rooms and dormitory, Satellite TV, Indoor games, 24/7 medical and support staff, Experienced counselors & therapists, Panel of medical & psychiatric staff etc.
Harmony Foundation Contact Details
Address:
"HARMONY FOUNDATION"
Drugs & Alcohol Behavior Rehabilitation & Deaddiction Center,
Vichumbe Plot No-6 Near Railway Station,New Panvel(E),
Navi Mumbai.
Mobile/Phone Number: +91-9892602922/+91-9892607322, +91-9767996443/+91-9260070706
Contact Person: Abhijeet Patil
Website: http://harmonyrehabilitationcenter.org/
Email: NA (Contact though contact form)
Rehab-Center
Average rating:
0 reviews