Nai Kiran Drug Rehabilitation Center (a new ray of hope) is a well known rehabilitation center in many states of India and in Haryana it is located in Ambala Cantt. and Sirsa. Their main aim is to help and support people and their families who are suffering from drug and alcohol abuse problem.
Currently Nai Kiran Society is a member of Nada India Network, ARPAN (Association of Recovering Peer Action Network Delhi) and founding member & General Secretary of Haryana NGO Network for Peer led Alcohol & Drug Prevention.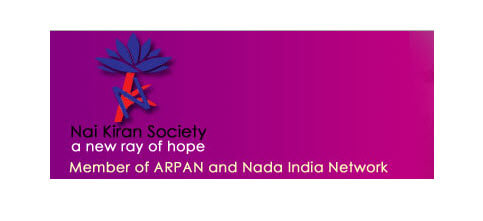 Nai Kiran networked with different partner NGOs so as to strengthen treatment and rehabilitation responses and guarantee property and impact. Staff of Nai Kiran often attended coaching programs organized by Navjyoti Drug Demand Reduction and coaching Institute.
Nai Kiran rehabilitation center uses peer based community therapy for detoxification which is a multi-stage behavior program with 3 month tenure. This primary rehabilitation process is followed by after care and vocational rehabilitation.
This center's treatment are based on peer led community therapy model. In this model, rehabilitation is a participatory process which aims at self efficacy in terms of feeling, thinking and behavior. Nai Kiran believes that drug addiction is a progressive, relapsing and treatable family disease.

Facilities/Treatments: Alcohol & Drug Rehabilitation center, HIV awareness, Detoxification, Residential Rehabilitation, Psychological, yoga & Meditation facility, Family Assistance Program, Aftercare and rehabilitation and vocational rehabilitation, etc.
Nai Kiran Drug Rehabilitation Center Contact Details
Address:
1. Near Gurudwara, G.T. Karnal Road,
Shahpur, Ambala Cantt., (Haryana).133001
Batinda Road, Near IFFCO Kisan Sehkari Kendre,
Mandi Dabwali, Distt. Sirsa, Haryana. 125104.
Mobile/Phone Number: 09212601043
Website: http://naikiranindia.com
Email: naikiranindia@gmail.com
Nai Kiran Drug Rehabilitation Center Haryana
Average rating:
0 reviews