Osho International Meditation Resort is very well know meditation center of the world and is situated in Koregaon Park, Pune, Maharashtra. This center was established by Rajneesh also known as OSHO in the year 1974. People from all over the world come to this center to rejuvenate and find peace.
Osho international meditation resort reflects a unique combination of the meditation qualities of a Gautama the Buddha and the resort qualities of a Zorba the Greek. It is a place where the mind, body and soul can play harmoniously together rather than pulling in different directions!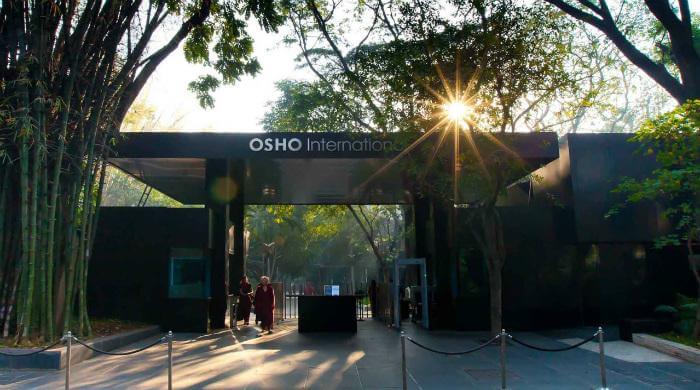 Image Courtesy: osho.com
If you want to meditate at Osho ashram, you should check there rate list first and then plan accordingly. The meditation pass starts from Rs. 870 for Indian nationals and Rs.1790 for foreigners, which includes entry to the campus from 5:30 AM till late at night, plus all the meditations in OSHO Auditorium, the OSHO Teerth Garden and the nightlife.
You are expected to more than 20k if you are living for a month. Night life is also very happening in Osho meditation center and you can enjoy below activites.
Parties
Active and Dance Meditations
Full-moon meditations beneath the stars
Videos
Cinema
Theater
Variety shows
Creativity nights
Occasional Classical music performance.
Osho International Meditation Resort is exactly not a rehabilitation center, but a place for for inner peace and if you have been to this place, please review it below.
Facilities/Treatments: Meditation, Spiritual peace, Yoga center, swimming pool, gym, tennis court, residential resort, etc.
Osho International Meditation Resort Contact Details
Address:
17, Koregaon Park Rd, Vasani Nagar,
Koregaon Park, Pune, Maharashtra 411001
Mobile/Phone Number: 020 6601 9999
Website: http://www.osho.com/
Email: help@osho.com
Osho International Meditation Resort Pune, Maharashtra
Average rating:
0 reviews