Dr. Keyur Panchal clinic is located in Ahmedabad, Gujarat. He is a psychiatrist and a de-addiction specialist. He finished his undergraduate studies from the B.J.clinical college, Civil sanatorium Ahmedabad. He is also a registered member of Indian psychiatric society.
His practice includes the diagnosis and treatment of the overall spectrum of psychiatric disorders like depression, bipolar mood disorder, generalized anxiety disorder, acute stress disorder, schizophrenia, schizoaffective ailment, delusional disorder, obsessive compulsive disease, panic disorder, somatoform problems, pain problems, tension type headache and other headaches, drug abuse (alcohol, brown sugar, cannabis, opium, nicotine, inhalants) and so forth.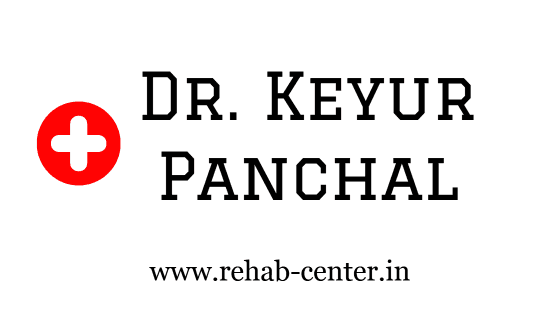 With a unique interest in Bipolar temper disease, he additionally gives treatment for neuropsychiatric issues like dementia (Alzheimer's ailment and vascular dementia), Migraine and different complications, behavioural and cognitive disturbances after brain injury and diverse psycho sexual problems like erectile dysfunction, untimely ejaculation, hypo lively sexual preference ailment, sexual ache disorder and sexual addiction.
If you are not from Ahmedabad, you can still get consultation via online consultation facility for which you will have to pay fees in advance. First consultation fees is Rs. 1200 for duration upto 20 mins. Follow up consultation would cost you Rs.600 for 10 mins.
Recommended Article: How to Overcome Porn Addiction
You can contact Dr. Keyur Panchal as per given schedule. Below is the hospital and day wise schedule of him. So before visiting check the schedule. He is also very good listener which make him popular among his clients. As per user Google review he has a very good rating.
Facilities/Treatments: Psychotherapy, Alcoholism Treatment, Detoxification, Drug Addiction Treatment, Family Services, Gambling Addiction, Individual counseling, Relapse Prevention, brain injury, sexual addiction, Tobacco, Bipolar Mood Disorder, Substance Abuse, etc.
Dr. Keyur Panchal Contact Details
Address:
First Floor, OPD Wing, SAL Hospital, Opp.Doordarshan Tower,
Drive-in road, Thaltej, Nilmani Society,
Thaltej, Ahmedabad, Gujarat 380054, India
Wed-Sat (3PM to 8PM)
Columbia Asia Hospital
Hebatpur Road,
Off S G Highway,
Thaltej, Ahmedabad
Mon-Tue-Thu-Fri (4PM to 8PM)
CONSULTATION BY APPOINTMENT ONLY
Mehsana OPD
Every 2nd & 4th Friday 9 to 11 AM
Lions hospital
Mehsana
Bhuj OPD
First Sunday of every month
Opp.G.K hospital, Bhuj
9AM to 6PM
Mobile/Phone Number: +919998822244
Website: www.psychiatristahmedabad.com
Email: doc@drkeyurpanchal.com
Dr. Keyur Panchal Ahmedabad, Gujarat (De-Addiction Specialist)
Average rating:
0 reviews