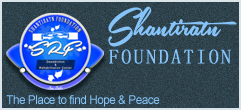 Shantiratn Foundation was established in year 2014 by Mr. Inderjeet Singh. Shantiratn had the team of qualified doctors, De-Addiction specialists and Supervisors to help the families who are into chroma of addiction. Shantiratn Foundation provides the safe and secure treatment against alcohol and drug addiction.
Mr. Inderjeet was himself a drug addict for 18-20 years. After getting admitted into renowned Rehab Center with proper course for drug and alcohol treatment, Mr. Inderjeet is now living a drug-Free life. He had realized the pain of his family members when he was drug addiction and so he decided to open for such a foundation which can help several families to come out of this alcoholic and Drug Addiction.
So with the aim of providing best, safe and secure treatment for de-addiction, he opened the ShantiRatn Foundation in 2014 to deliver the best treatment in treating alcohol and drug addicts.
Shantiratn follows the 12 step program , Detoxification , Outpatient Facilities etc to treat their drug patients. It takes about five to six months at Shantiratn Foundation to get fully recovered from addiction. To give each and every patient a best opportunity for recovery towards addiction of drug and alcohol Shantratn Fondation mix the necessary comfort with strict routine to cure their patients in short period of time.
At Shantiratn Foundation Psychiatric diagnoses commonly treated by the Psychiatric OT, such as: Depression, Atypical depression, Dissociative Disorder, Conversion reaction, Adjustment disorder, Antypical psychosis, Schizophrenia, Early onset dementia, Obsessive compulsive disorder, Panic disorder/anxiety etc.
Facilities/Treatments: Detoxification, Inpatient Program, After Care & Relapse Prevention, Psychiatric Treatment, 12 Step, AA & NA Meetings, Alcohol De Addiction Treatment, De Addiction Centre, Depression, Drug Addiction Treatment, Family Services, Nasha Mukti Kendra, Recreational and Sports facilities, In House Doctor, Open area with garden and playground, Fully Furnished Accommodation, Temple for Prayer and Meditation.
Shantiratn Foundation Contact Details
Address:
I-80, Hari Nagar Extention Jaitpur,
Badarpur, New Delhi -110019
Mobile/Phone Number: +(91)- 9911810801, +011-6050 0801
Website: http://shantiratnfoundation.in/
Email: shantiratn.foundation@gmail.com
Shantiratn Foundation New Delhi
Average rating:
2 reviews
Dec 18, 2015
Experience
This is the best rehab as my husband recovered from here. Also I suggest you go there once.
Dec 18, 2015
Best rehab
I have got best experience in shantiratn foundation.