Kamyab Foundation is situated on the Mother Teresa road, Thane, Mumbai. Being in the capital city of Maharashtra it serves the patient suffering from substance abuse and help them in living sober life. They are non-government organization and work with self funded money.
Kamyab's Director was once a recovering alcoholic himself and has now got many years of experience in helping other addicts and give their life new meaning and show them sobriety path.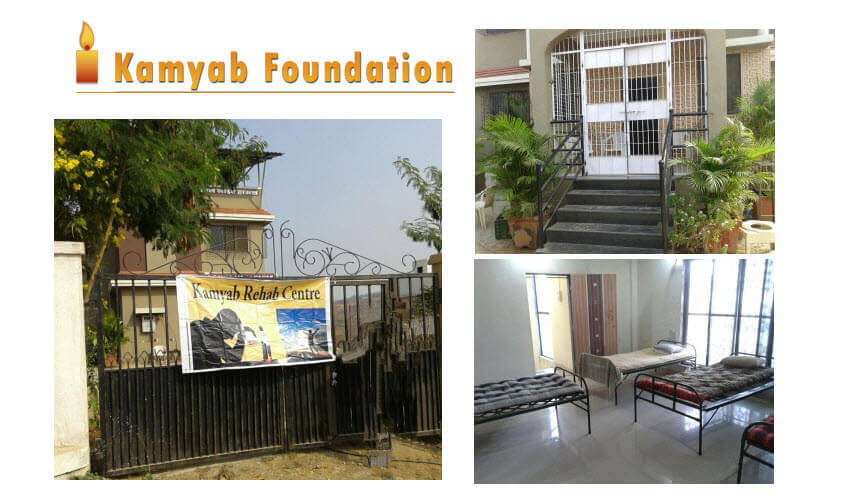 Before admission to Kamyab Foundation, they determine conduct some approach for addiction and try to know all the background of the addicts. To make the admission process smooth, they assess entire medical and psychological history of the patient.
They provide pre-admission telephonic counselling, self assessment test for determining addiction levels and causes, & family support program with special focus on healing as a whole family.
If you have got treated at Kamyab foundation rehabilitation center, then do not forget to provide your genuine feedback and review.
Facilities/Treatments: 12 Step program, Rehabilitation Center for Alcohol, Rehabilitation Center for Drug Addiction, Alcohol and drug De-Addiction Centres, Smoking De-Addiction Center, Residential rehabilitation center, Rehabilitation Counselling, substance abuse treatment, Yoga facility, recreational sports, etc.
Kamyab Foundation Contact Details
Address:
Royal Light House Bungalow, No.58, Uttan, Davgi/Mother Teresa Road,
After Royal English School, Post Uttan, Bhayander West
Thane, Maharashtra– 401106
Mobile/Phone Number: +91 9892201796
Website: http://kamyabfoundation.com/
Email: info@kamyabfoundation.com
Kamyab Foundation Mumbai
Average rating:
0 reviews