Muktangan rehabilitation center is situated in Pune-Alandi Road, Maharashtra and is one of the oldest rehabilitation centers of the town. Muktangan De-addiction Center was started on 29th August 1986 by Dr. Anita Awachat.
The Aim of this rehabilitation center is to create an addiction-free society and to turn this into reality, they are conducting awareness programs and providing de-addiction treatment facilities and comprehensive rehabilitation programs.
The admission procedure is very simple in Muktangan rehabilitation center but admission is only done on Wednesdays between 10 am and 3 pm. They have a high waiting list, so you should take a prior appointment. If you are a resident of Pune, you can personally come to the rehab center and pay Rs. 1000/- in cash to confirm the admission.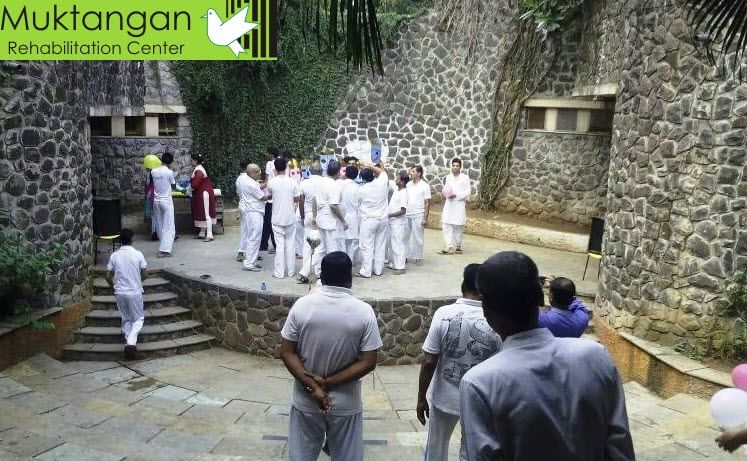 Patients which are not from Pune can send money order of Rs.1000 in their name and can confirm the admission on phone. Do not forget to confirm your date of admission before visiting the center for admission.
Muktangan rehabilitation center is for both males and females . Even they have set up a special rehabilitation center called "Nishigandh" for women suffering from substance abuse and addiction. "Nishigandh" ward is an Independent Entity and is governed & managed by all female staff.
Facilities/Treatments: Psychological treatment, 12 Step, AA & NA Meetings, Alcoholism Treatment, Drug Addiction Treatment, Relapse Prevention, Residential Rehabilitation, Substance Abuse Counselling, Women rehab, Yoga, and Meditation, family support, etc.
Muktangan Rehabilitation Center Contact Details
Address:
Mohanwadi, off Pune-Alandi Road,
Yerawada, Pune
Maharashtra, 411006
India
Mobile/Phone Number: +91 (20) 6401 4598 / 2669 7605, Mobile: +91 9922 028 366
Website: https://www.muktangan.org/
Email: muktangancorporate@gmail.com
Rehab-Center
Average rating:
0 reviews