Society for Promotion of Youth and Masses (SPYM) is located in Vasant Kunj, Delhi and was formed in the year 1985 by Dr. Zeenat and her colleagues from their hostel rooms of Jawaharlal Nehru University, Delhi with the objective of providing treatment and rehabilitation service to young drug dependents.
SPYM is working very efficiently from 1985 and has grown to many other places of India and its rehabilitation program is helping many people. In the last three years, the SPYM has launched a special initiative in India to reform and rehabilitate juveniles in conflict with law and with a dependency on narcotics. Over 350 juveniles have been treated and rehabilitated under this scheme.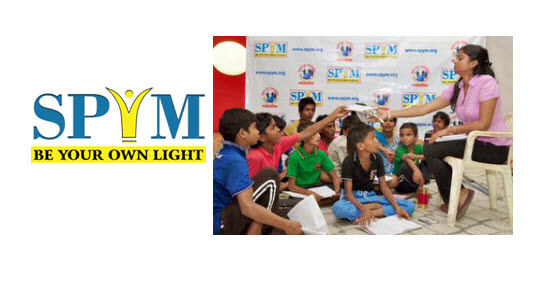 Society for Promotion of Youth and Masses (SPYM) is providing various drug de-addiction and rehabilitation services for drug addicts from many years.
They have de-addiction center in Vasant Kunj, New Delhi, since 1998 and serves only male addicts. Currently they are running five Drug treatment-cum-rehabilitation centers in India viz. Delhi, Chandigarh, Guwahati, Jammu, Srinagar and Darjeeling.
"Hope For Juveniles" is a special program by SPYM and closely works with young adults and teenagers who are in conflict with law. Since 2010, this program is running successfully with the help of Department of Women and Child Development, Government of NCT of Delhi under the direction of Honourable High Court of Delhi.
Under this special program, person who is below 18 years of age are given three to five month detoxification. SPYM facilitates medical assistance, counselling, legal help, residential accommodation and fresh meals, literacy and education program, skill-set development and extracurricular activities including sports.
Facilities/Treatments: Detoxification and alcohol addiction treatment, Psychotherapy, Drug treatment, counseling, counseling and de-addiction camps, youth relapse, Juvenile Rehabilitation center, Vocational Skill Training, Recreational Therapy, etc.
Society for Promotion of Youth and Masses (SPYM) Contact Details
Address:
Society for Promotion of Youth and Masses
SPYM centre, 111/9, Opposite Sector B-4
Vasant Kunj, Delhi – 110070
Mobile/Phone Number: +91-11-2689 3872
Website:www.spym.org
Email: info@spym.org
Society for Promotion of Youth and Masses (SPYM) Delhi
Average rating:
0 reviews