Phoenix Foundation is situated in Secunderabad, Telangana and one of the well renowned rehabilitation center in the city for substance and drug abuse treatment. They have trustworthy and effective Drug and Alcohol Addiction Recovery treatments which are headed by experienced and dedicated Therapists and by well qualified staff.
They have incorporated Addiction Recovery project whihc was planned under the support of the 12 step program affirmed by the World Health Organization (WHO) for Addiction Treatment. By working close by patients and by taking an all encompassing way to deal with individual patient situations they can help addicts with their physical, mental, enthusiastic, social and otherworldly afflictions towards total recovery.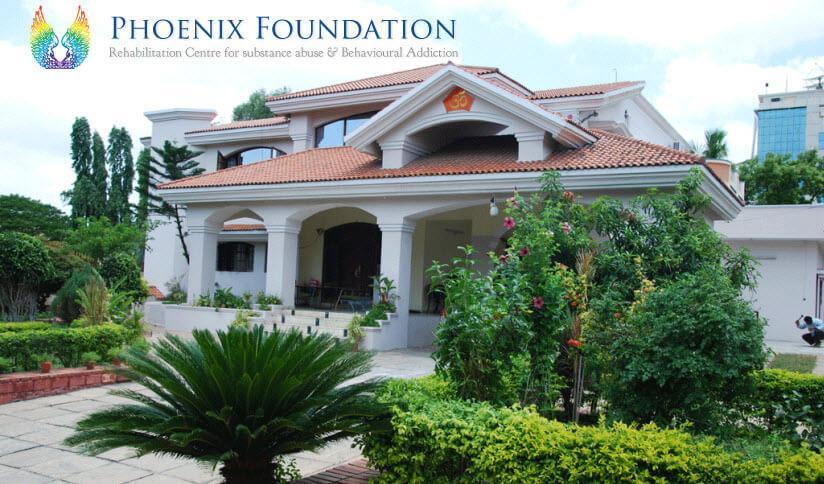 Phoenix Foundation has capacity of 25 patients for residential rehabilitation which is housed in an independent bungalow with all modern facilities including gym, sports, Laundry, Aesthetically Landscaped Garden, Seminar Halls for Sessions, etc.
They have treatment program which is about 100 to 120 days and covers and covers physical dependence, mental obsessions, etc. If the addicts are in an early phase, they can be treated from Outpatient Treatment without the need for admission. All their programs are proven and effective.
All the treatment programs are tailored as per patient history and circumstances that led to addiciton.
Facilities/Treatments: Inpatient Treatment, Psychiatric / Psychological Therapy, 12 Step, AA & NA Meetings, Alcoholism Treatment, Detoxification, Drug Addiction Treatment, Family Services, Individual counseling, Relapse Prevention, Residential Rehabilitation, Family counseling, Gym, Yoga center, Life Skill Management, etc.
Phoenix Foundation Contact Details
Address:
Phoenix Foundation India
#38, Anupuram, Kapra, A.S.Rao Nagar,
Secunderabad, Telangana, India – 500062.
Mobile/Phone Number: (+91) 7799919293, (+91) 77999 00044, (+91) 40 65865558
Website: www.phoenixrehab.co.in
Email: info@phoenixrehab.co.in
Phoenix Foundation Secunderabad Telangana
Average rating:
2 reviews
May 26, 2016
Thanks
I want to express my heartfelt gratitude to phoenix foundation as my only son who battled alcohol for many years is now sober today. The counselors and the therapy head selflessly worked towards my sons recovery. Also the family sessions helped me understand my son better and brought us closer to each other. I highly recommend phoenix foundation for every person who is battling addiction in their life.
Thanks for you review.
May 26, 2016
Complete Recovery
I am a recovering addict living a quality life today thanks to my stay at Phoenix Foundation. The counselors and the Therapy Heady MR. Gideon made a realize the value of my life and helped me overcome a lot of personal and family issues i had bottled up inside of me. They put a lot of emphasis on complete or whole person recovery,rather than just giving up drugs, for a fruitful and qualitative life. I wish to express my gratitude to phoenix foundation and the counselors for giving my life back to me.
Thanks for sharing your review. Keep walking on the path of Sobriety.