Freedom deaddiction center is located on Vallam One Road, Thanjavur, Tamil Nadu. They started treating alcoholic patients in mid of 2008 and just with 15 beds initially. They want to help people suffering from drug and alcohol related problems through training and giving personal care.
Till now Freedom de-addiction center has treated 1027 alcoholic in their 20 days residential program and 2624 patients as an outpatient category.
They also have relapse prevention programme in which they are providing a system of home based detox and they are also equipped with dropping centers to enable the abstinence and to prevent relapse to lapse.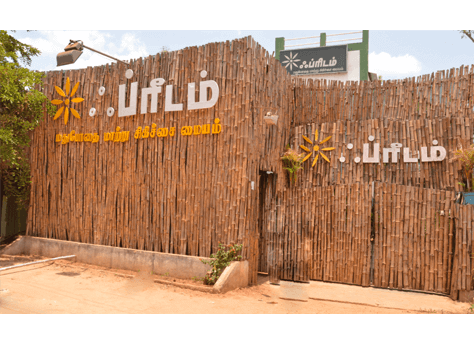 Also, time to time Freedom deaddiction center take part in all sort of programs like "world Aids Day", "World No Tobacco Day", etc. and also run health awareness programs. If you or your near and dear one suffering from any kind of alcohol addiction or drug addiction, try to get appointment to overcome it.
Facilities/Treatments: Inpatient Treatment, Psychotherapy, 12 Step, AA & NA Meetings, Alcoholism Treatment, Detoxification, Drug Addiction Treatment, Family Services, Gambling Addiction, Individual counseling, Relapse Prevention, Residential Rehabilitation, Family counseling, Yoga center, etc.
Freedom Deaddiction Center Contact Details
Address:
19, Nirmala Nagar,
Vallam One Road, Thanjavur – 613 007.
Tamilnadu – India.
Mobile/Phone Number: +91 4362 277977, +91 9944114399
Website: www.freedomdeaddiction.com
Email: care@freedomdeaddiction.com
Freedom Deaddiction Center Thanjavur Tamil Nadu
Average rating:
0 reviews