Kripa Foundation is situated at Mt. Carmel Church Bandra(W), Mumbai and is one of the biggest Non–Governmental Organization in India, partnered with the Union Ministry of Social Justice and Empowerment, working among individuals harrowed with substance abuse and HIV Infection. Over a quarter century of administration, Kripa Foundation has advanced a module of non-segregating, strong group living, engaging individuals to introspect and realize an adjustment in a way of life.
Kripa Foundation is one of the oldest rehab centers in Mumbai, Maharashtra and was started in a church compound in Bandra in 1981, with three patients in residence, a priest, a doctor & a recovering alcoholic as a role model for recovery and sobriety.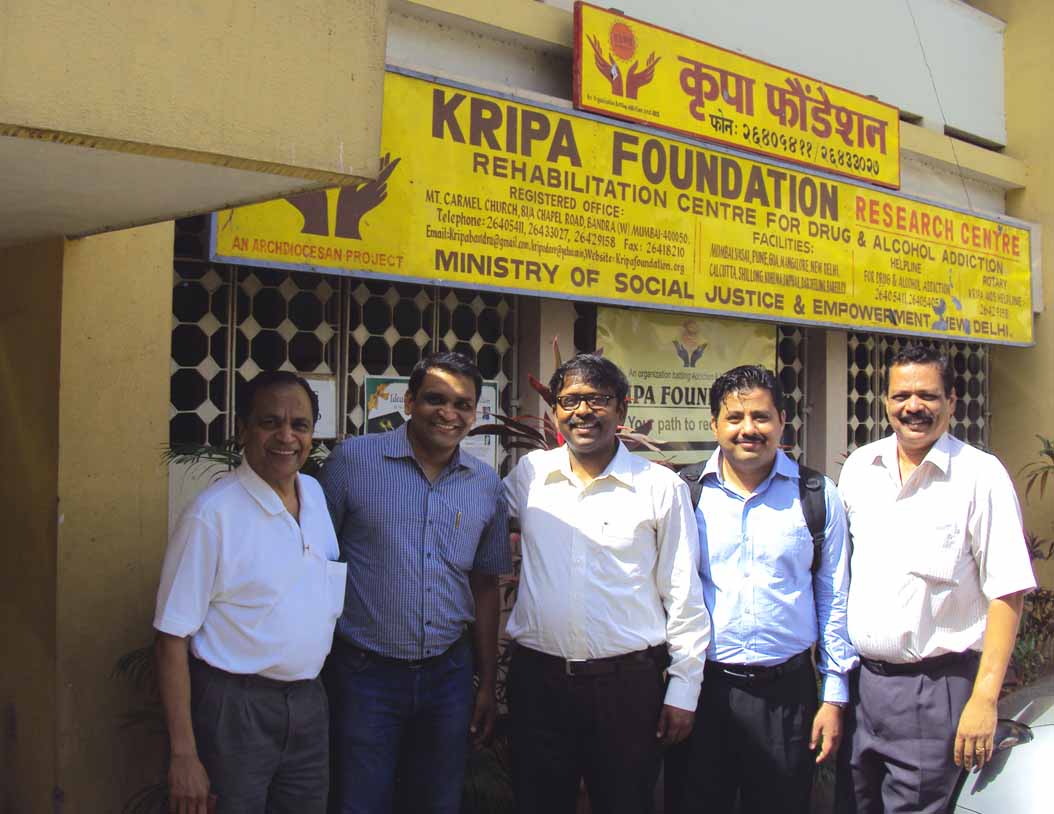 Image Credit: http://kripafoundation.blogspot.in/
Today, Kripa is at the front line in encouraging preparing in Chemical Dependency, Rehabilitation and HIV/AIDS, and offers an expansive range of administrations to the group, encouraging law implementation offices, instructive establishments and other scholastic organizations that are included in Human Services. A noteworthy zone of work includes connection with industry as far as an Employee Assistance Program (EAP), which is far reaching and addresses circumstances with most extreme classification.
Facilities/Treatments: Alcohol Rehab, drug rehabilitation, Tobacco & Other Drug rehab, HIV rehab, counselling, yoga etc.
Kripa Foundation Contact Details
Address:
Kripa Foundation
81/A Chapel Road
Mt. Carmel Church
Bandra(W), Mumbai,
Maharashta 400050, India
Mobile/Phone Number: 91-022-26405411 / 26433027, 91-022-26439295
Appointment Phone:91-022- 26405405
Website: http://www.kripafoundation.org/
Email: frjoe@vsnl.com or jpst_1995@yahoo.co.uk
Rehab-Center
Average rating:
0 reviews