Anandvan De-addiction & Rehabilitation Center (Anandvan Bahuudesshiya Sanstha) is located in Chandan Nagar, Pune, Maharashtra and is a registered charitable trust under the Bombay Public Charitable Trust Act. It was established with aim of providing good service to human kind by like minded people, who aim to make difference in society.
The main aim of Anandvan De-addiction & Rehabilitation Center is the well being of individual, to re-align his personal, social, family & economical health at massive. The world of interest varies from Health initiative for general population to specific special ought to teams like Drug users, girl & kids, HIV infected people, special required population etc.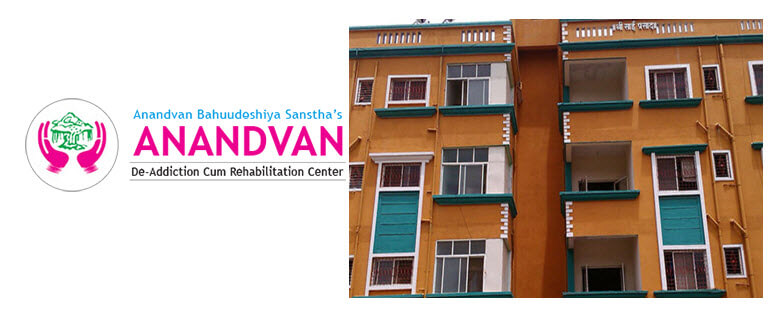 Anandvan De-addiction center was formally coined on fifteenth August, 2009. The philosophy behind its foundation was reaching bent on victims of drug use. the main focus of the De-addiction programme is on interference, treatment, awareness, once care & follow-up together with the support to the relations. It's an entire rehabilitation model.
The treatment includes of thirty day in-patient treatment and life long follow-up. Intensive care is additionally provided as Associate in Nursing once needed. The treatment programme includes cluster counsel, individual counsel, therapies, work sessions, AA (Alcoholic Anonymous)/ metal (Narcotic Anonymous) conferences, etc.
Facilities/Treatments: Detoxification, Drug De-addiction Treatment, Alcohol Addiction treatment, 12 step, Substance Abuse Counselling, Group counselling, Individual counselling, Therapies, Work sessions, AA (Alcoholic Anonymous)/ NA (Narcotic Anonymous) meetings, Residential rehabilitation, etc.
Anandvan De-addiction & Rehabilitation Center Contact Details
Address:
'Saiprasad', Sr. No. 31/1, Plot No. 55, Borate vasti,
Behind Kran Radar Company,
Kharadi, Chandan Nagar, Pune-411014
Mobile/Phone Number: +91 (020) 32663636/32423636
Website: http://anandvan.org/
Email: anandvan09@gmail.com