Ashtavakra Institute of Rehabilitation Science and Research is located in Madhuban Chowk, Rohini, Delhi and formerly known as "special art school". This institution is approved from Rehabilitation council of India. This is special child school in Delhi.
Main objective of Ashtavakra Institute of Rehabilitation Science and Research is to grow the quality of life of individual with special needs through education and training and thus provide them path achieve the fullest potential and integrate them into main stream.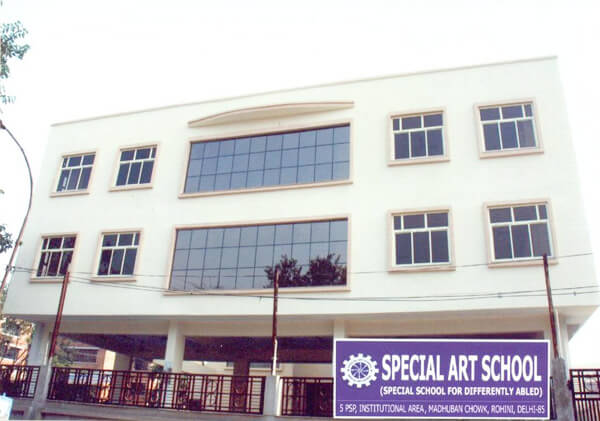 This rehabilitation center is specially for special children and provide them special education services. This includes preparation of specially designed curriculum to meet unique needs of children with multiple disabilities.
Psychological services at Ashtavakra institute incorporates a wide range of evaluation the incorporates intellectual, behavioral, and passionate and assessment for learning disabilities. Proper test are utilized to survey the scholarly working of the kids with different handicaps.
Behavioral appraisal is likewise to locate the current ability shortfalls and undesirable conduct in the kids to frame a sufficient treatment arrangement for the same.
Based on detailed case history, Mental Status Examination and psychological assessments the diagnosis is drawn and appropriate treatments planned for each client.
Facilities/Treatments: Psychological Services, Special Education Service, Occupational Therapy, Physiotherapy,
Ashtavakra Institute of Rehabilitation Science & Research Contact Details
Address:
Institutional Area, Sector-14,
Madhuban Chowk, Rohini
Delhi-110085
Mobile/Phone Number: +91-11-27550012/13/14/16
Website: http://www.rehab.tecnia.in/, http://ashtavakra.in/
Email: directorrehab@tecnia.in
Have you used Ashtavakra Institute of Rehabilitation services? If yes do not forget to review below.
Ashtavakra Institute of Rehabilitation Science and Research Delhi
Average rating:
0 reviews