Recovering from addiction is a long and tough journey and you should have patience and dedication to walk on the recovery path. If you are undergoing addiction recovery and not able to fully utilize your time, then here are the few books which you must read and continue overcoming your addiction.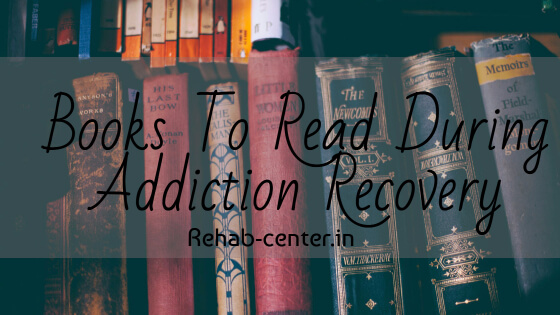 Must Read Books During Addiction Recovery
1. Recovery_The Sacred Art: The Twelve Steps as Spiritual Practice (The Art of Spiritual Living)
If you are looking for a deeper understanding of the twelve step process along with wisdom, then this is the book to read.
Rabbi Rami Shapiro (author) who is a Spiritual leader and Twelve Step practitioner discuss the Twelve Steps of Alcoholics Anonymous as a spiritual practice to take you to a different level of mind, a mind no longer seeking control of life–relationships, events, and actions.
This book is by Stephen Arterburn and David Stoop, who are today's leading recovery experts and leads readers through this book to the source of true healing―God himself.
Every page of this book has footnotes, twelve step devotionals, in-depth comments, which teach about addictions and how to gain freedom. This recovery book also details about the road to recovery, all within a GOD centered framework using the 12 Alcoholics Anonymous steps.
3. Breathing Under Water: Spirituality and the Twelve Steps
It is the best selling book in the "Self Help for Catholics" category and provides you an awesome spiritual perspective of the 12 step program.
Richard Rohr shows how the gospel principles in the Twelve Steps can free adicts from any addiction from an evident dependence on alcohol or drugs to the more common, but less visible addiction that we all have to sin.
4. Stage II Recovery: Life Beyond Addiction
If you are going through addiction recovery, then this is the must have book for overcoming substance abuse.
This is very simple and easy to read book which has provided readers with the guidance they need to retain their sobriety and also help them to learn to live their life to full extent.
5. Rewired: A Bold New Approach To Addiction and Recovery
Rewired is a new breakthrough approach to fighting addiction and self-damaging behavior by acknowledging our personal power to bring ourselves back from the brink.
This addiction recovery book can guide an addicted person towards not solely physical sobriety, however a mental, emotional, and religious sobriety by learning to spot key principles at intervals yourself, together with legitimacy, honesty, gratitude, and understanding a necessity for solitude.
If you are looking for personal advice from people (both men and women) who have already recovered from alcoholism, then this is your book. Anne M. Fletcher has brought all those simple questions which are hard to answer together in this book.
Do check this book as there are many popular MYTHS which are busted through this book.
7. Beyond Addiction: How Science and Kindness Help People Change
Though this book is mainly for the family and friends of addict as it teaches about how love, kindness, positive attitude, motivation and behavioral strategies can change the addict and help him being sober, but if you are going through recovery do read it.
In this recovery book author provides the best practical advice which science has to offer.
8. Blackout: Remembering the Things I Drank to Forget
This book is by Sarah Hepola and she herself was a very serious addict. For her alcohol was "the FUEL of all adventure", but she often blacked out, and there was no answer to her own questions. So, discover how she did it and become SOBER.
Her tale will resonate with anyone who has been forced to reinvent or struggled in the face of necessary change. It's about giving up the thing you cherish most–but getting yourself back in return.
9. Clean: Overcoming Addiction and Ending America's Greatest Tragedy
This book by David Sheff is a guide and a manifesto for addicted people going for recovery. In this book you will know how addiction really works, and how we can combat it.
This is the ultimate guide for people affected by substance abuse and include practical advice for people trying to overcome substance abuse.
---
Hope you liked our list of good books to read during addiction recovery. If you like the article, do not forget to share it. Also, help us to increase this book collection by letting us know other good addiction recovery books by commenting below or emailing us.